My time in the Corps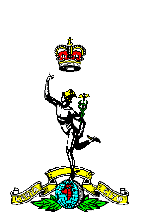 This site will be mainly composed of photo's, taken by myself or others, of the people and places of the various units I was posted to.
Postings
I joined the Corps on the 14th February 1966 and took the loyal oath at the recruiting office in Lincoln.
I was sent to Catterick for my basic training at 11th Signal Regiment, Helles Barracks. Here one learned how to be a soldier, with drill, weapon training, physical fitness etc., etc. All fitted into a hectic 8 or so weeks period.
Then it was on to 24th Signal Regiment, in Catterick still, to learn the trade that I'd signed on to do; that was as a Telegraph Operator (Tg Op). After the 9 month course I passed out as a fully qualified Tg Op (class A3).
My First posting to a "working unit" was 640 Signal Troop at Blandford Forum in Dorset. While at 640 I did a six month tour in Aden and a six month tour in Cyprus with UNFICYP (United Nations Forces In Cyprus).
It was after I returned to Blandford from Cyprus that I found 640 Sigs had been disbanded and I was now in 3 Squadron (AMF(L)), 30th Signal Regiment. AMF(L) stood for ACE (Allied Command Europe) Mobile Force (Land) and was intended as a multinational force that could be quickly despatched to any part of ACE's command area - from North Norway, to Germany, to eastern Turkey - to demonstrate the solidarity of the alliance and its ability to resist all forms of aggression against any member state.
My next posting was a corker, Singapore and 28 ANZUK Bde HQ & Signals Squadron. A tripartite brigade consisting of Australians, New Zealanders and us from the United Kingdom.
Two & a half years with 28 Brigade then it was back to Blighty and after completing my A1 course at Catterick on to the Federal Republic of Germany (FRG) and 12th Mechanised Brigade HQ & Signal Squadron in Osnabrucke.
This proved to be my last posting. I spent a couple of months in BMH (British Military Hospital) Munster as a result of this promotions and opprtunities were passing me by, so I handed in my notice and left Her Britanic Majesty's armed forces on the 1st July 1976.
I wont say I enjoyed every minute of my time in the Army, like all things it had it's good and bad times, but overall it was great. I met and made some very good friends a lot of whom I'm still in contact with. Would I do it again? The answer is an unqualified yes.
Contact the RSA
The Address for all Royal Signals Association matters is:
Royal Signals Association,
RHQ Royal Signals,
Blandford Camp,
DORSET.
DT11 8RH
Tel: 01258-482090